Hey!
Thanks so much for inquiring about our school !
My name is Tom Dinklage, and I'm the founder of our school. Our classes range from $100 - $199 / month depending on how much you'd like to attend. That includes unlimited access to our Brazilian Jiu Jitsu and Muay Thai Kickboxing Classes which are packed with fitness, self-defense, community, and tons of fun, too .
Private lessons are also available and current rates range from $50-$75 per session depending on the amount of sessions purchases, and the coach you are working with. Private lessons are customized to your desired benefits and schedule. Many of our members do a combination of group and private lessons for maximized results.
Whether you decide to go with group or private lessons, they are both great choices.
It truly is a life-changing experience that makes people more confident, fit, focused, and ready to take on life. You will be in good hands working with us since we offer the most experienced and accomplished coaching staff in the area.
Because we want to make sure you 100% love it, we offer a totally risk-free trial which comes with a Money Back Guarantee to "test" us out. That trial gives you 3 classes for just $19.99, and we give you a free t-shirt that you need for the class too. You're treated like a part of our family from day 1. And that way you have  a few classes to try out to make sure it's right for you.
Don't forget to get signed up for the trial program before you go by clicking on the link below. See you soon!
-------------------
Teen & Adult Membership Options
Gold PIF
Same Benefits As Gold 12 Month
Best Value (Save $1200 Over Monthly Option)
No Monthly Payment
12 Months Paid in Advance
1 Payment of $1200
Best Value
Gold 12 MONTH
Unlimited Class Access
Cross Train in ALL Programs
Competition Team Training
Progress Through Our Rotating Curriculum
Graduate Through Our Rank System
Additional Family Members Can Be Added for $100/Month Per Person
Most Popular
GOLD (Month to Month)
Short Term Program
Cancel Anytime
Unlimited Class Access
Perfect for Summer Breaks, Holiday Training, etc.
No Contract
Money Back Guarantee

Test Drive our school for 3 classes for only $19.99 and you get a FREE Precision MMA Team T-Shirt.  If you think our program isn't up to par, we will give you your money back. Fair enough?
If you decide to become a member after your trial lessons, here are the items you will need to participate in your classes
Brazilian Jiu Jitsu Uniform
Adult Revgear Kimono
Pearl Weave Jacket
Includes White Belt
Required for Brazilian Jiu Jitsu Class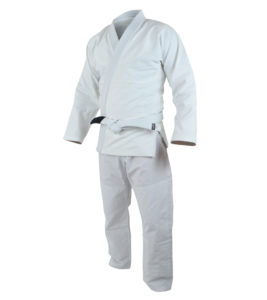 Muay Thai Gloves and Shin Pads
Adult Muay Thai Gloves
Available in 12oz and 16oz
Cloth Shin and Instep Protector
Required for Kickboxing Class